Design Your Program
In order design the best personal training program for you, first consider the following questions: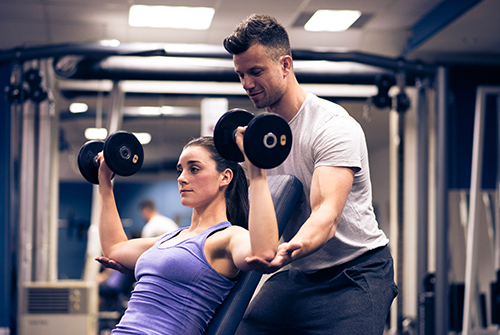 Would you more comfortable with a demanding or gentle fitness program?
Would you like to train at home or at PTP's Fully-equipped facility?
How often per week or month would you like to meet with your personal trainer?
What professional qualifications and personality traits are you looking for in a personal fitness trainer?
Are you seeking improved flexibility and strength for a specific sport? Personal growth?
Do you have health concerns or special medical needs you wish to focus on?
Would you like to lose weight or meet with a nutritionist to discuss a healthy diet plan?
Keep in Mind
While there are many reasons why people seek out the services of a qualified personal trainer, only you know what's best for you. Select the type of guidance that will most benefit you, and then meet with us to find the perfect health professional to fit your goals and style.
Personal Training Professionals Services
PTP offers a variety of training programs to help you get fit and healthy. What you choose will depend on your fitness objectives, comfort level with each exercise program and personal style. PTP's fitness, health and nutrition programs are listed below.
Personal Training
Massage Therapy
Nutritional Counseling
Pilates
Youth Fitness Training
Cardio Kickboxing
Yoga
Start Your Fitness Program Today!
At PTP, we'll help you to get fit and healthy your way, so that adapting to our exercise programs will be an easy and successful transition to your lifestyle. Sign up for a FREE consultation today!